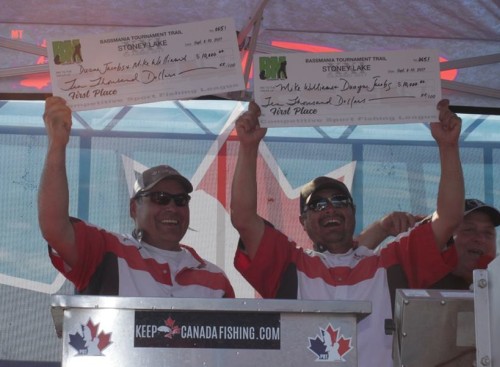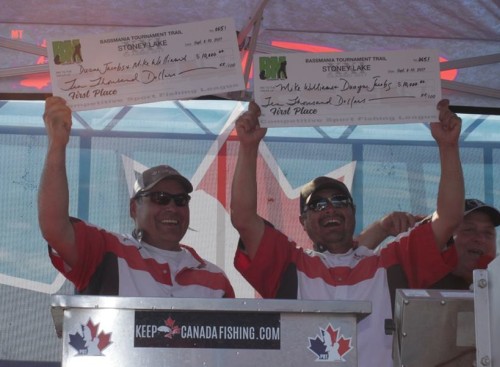 A snippet from the iBassin blog …
The 2018 CSFL Classic returned to the rugged shores of Stoney Lake in North Kawartha, Ontario on September 8 to 10th. The dynamic duo from Curve Lake, Mike Williams and Duane Jacobs were crowned champions again one year after their first Classic win. Williams and Jacobs bested the 78 team field with a three day total of 40-85lbs. Father and son team Stuart and Jesse Evans missed the win by a razor's edge with 40-4lbs. Third was captured by Cesare Ruscio and Mike Quesnelle who sacked 39-7lbs.
IBASSIN.com chatted with the newly crowned champs for a rundown on how they secured back-to-back Classic wins on Stoney Lake.
Thanks to iBassin blog for the post on our Fall 2017 CSFL Classic win!